Conventional 2-dimensional x-rays create images of the mouth, including teeth, surrounding structures and tissues, and upper and lower jaws. Unlike 2D x-rays, a 3D x-ray, sometimes referred to as a cone beam, renders an impression of the entire oral cavity allowing your dentist to study the mouth in individual data slices, similar to a computed tomography (CT) scan.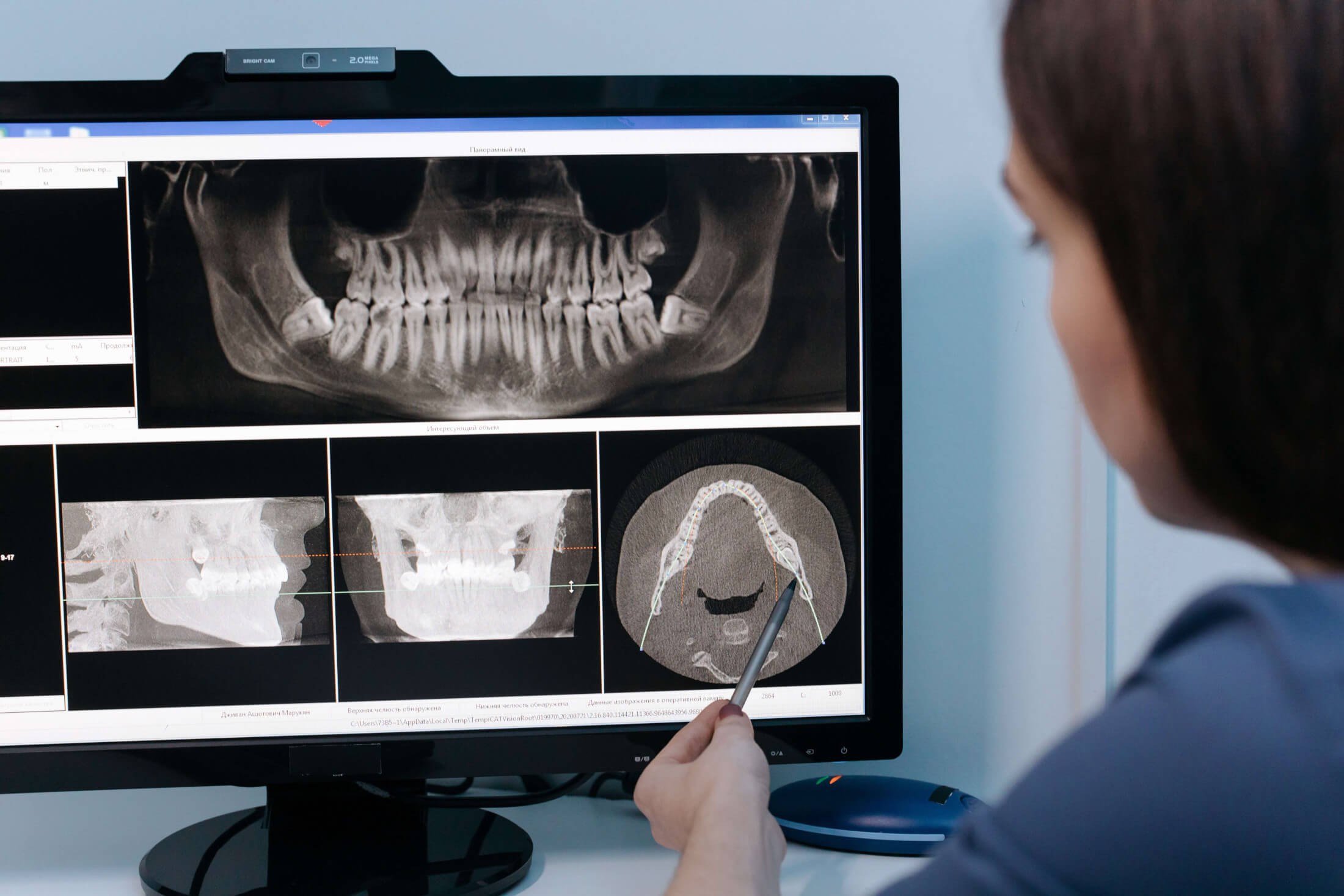 The technologically advanced 3D imaging used at Inspired Orthodontics creates an accurate picture of tooth and jaw structure, airway dimensions, and possible airway blockages, including tonsils and adenoids
3D x-rays aid the detection of various disorders such as TMJ. Also, understanding a patient's bone structure and health and evaluating sinus, jaw, or nasal cavity concerns are greatly simplified with 3D x-rays.
The technology used for 3D x-rays is far superior to 2D and has created a new and advanced way to identify and treat malocclusion and disease accurately. Dr. Bockow uses this incredibly innovative tool to give her orthodontic patients the amazing healthy smile they've always dreamed of.
Give us a call today to schedule your new patient consultation at one of our two convenient locations in Bellevue and Seattle, Washington.
At Inspired Orthodontics we love caring for our patients! Please contact us to make an appoinment with our orthodontists in Seattle and Bellevue.
We offer our patients in Seattle braces, Seattle orthodontic expansion, Seattle Invisalign, Seattle sleep apnea treatment, and Seattle surgical orthodontic treatment. We offer our patients in Bellevue braces, Bellevue orthodontic expansion, Bellevue Invisalign, Bellevue sleep apnea treatment, and Bellevue surgical orthodontic treatment.