Keep Your Invisalign® Aligners Clean
May 31, 2022
When undergoing orthodontics with Invisalign®, keeping your teeth and aligners clean and free from bacteria is essential. Placing a dirty tray on dirty teeth will only trap harmful bacteria on your teeth – accelerating the development of cavities.
To keep trays fresh and clean, you should clean them once a day by brushing them, or soaking them in denture cleaner while eating. We suggest brushing after each meal whenever possible before putting your aligners back in. To prevent physical damage to the aligners, be gentle in placing and removing them. Never use force or sharp instruments.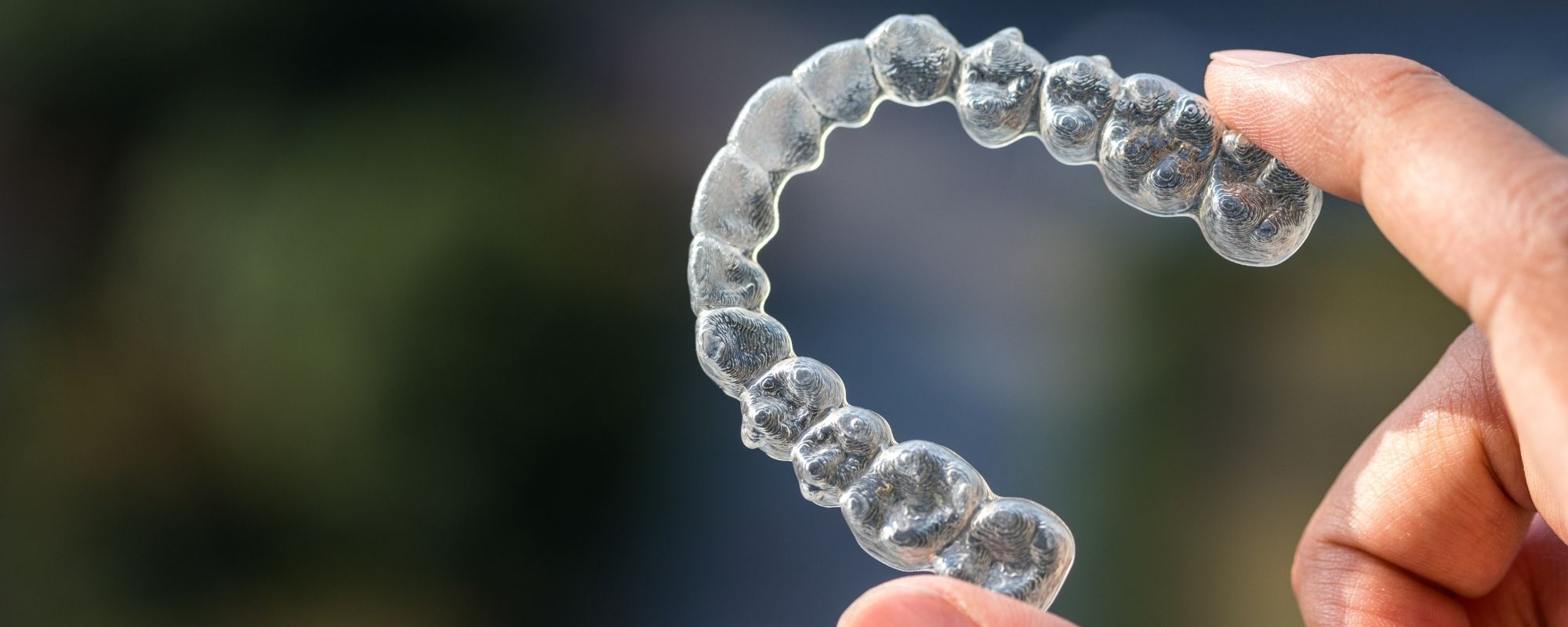 Keep your Invisalign® aligners looking clean and fresh by avoiding colored foods and colored liquids while wearing the trays. Feel free to try any or all of the following to keep your trays clean:
Use dish soap to clean the trays – it will keep them sparkling.
Drop the trays in a denture cleaner while eating dinner.
Clean the aligner with your toothbrush.
Purchase and use "retainer brite" online.
Avoid dropping the trays in alcohol-based mouth rinses – it will make the material appear foggy.
Do not drop them in hot water as it may cause the trays to distort.
Invisalign® offers a fast and effective solution for simple cosmetic dental fixes or complex dental shifts. With typically a shorter treatment time over braces, Invisalign® costs about the same.
Inspired Orthodontics prides itself on our attention to detail and high-quality specialty Invisalign® treatment at our Bellevue and Seattle offices.
At Inspired Orthodontics we love caring for our patients! Please contact us to make an appoinment with our orthodontists in Seattle and Bellevue.
We offer our patients in Seattle braces, Seattle orthodontic expansion, Seattle Invisalign, Seattle sleep apnea treatment, and Seattle surgical orthodontic treatment. We offer our patients in Bellevue braces, Bellevue orthodontic expansion, Bellevue Invisalign, Bellevue sleep apnea treatment, and Bellevue surgical orthodontic treatment.