Retainers After Orthodontic Treatment
August 1, 2022
After the active phase of your orthodontic treatment is complete, nearly every patient will need to wear a retainer to prevent their teeth from shifting. Retainers allow the bone that holds your teeth to rebuild after teeth have moved and are critical to the long-term stability of treatment results. Your faithful wearing of the prescribed retainers is the key to maintaining the success of your orthodontic treatment.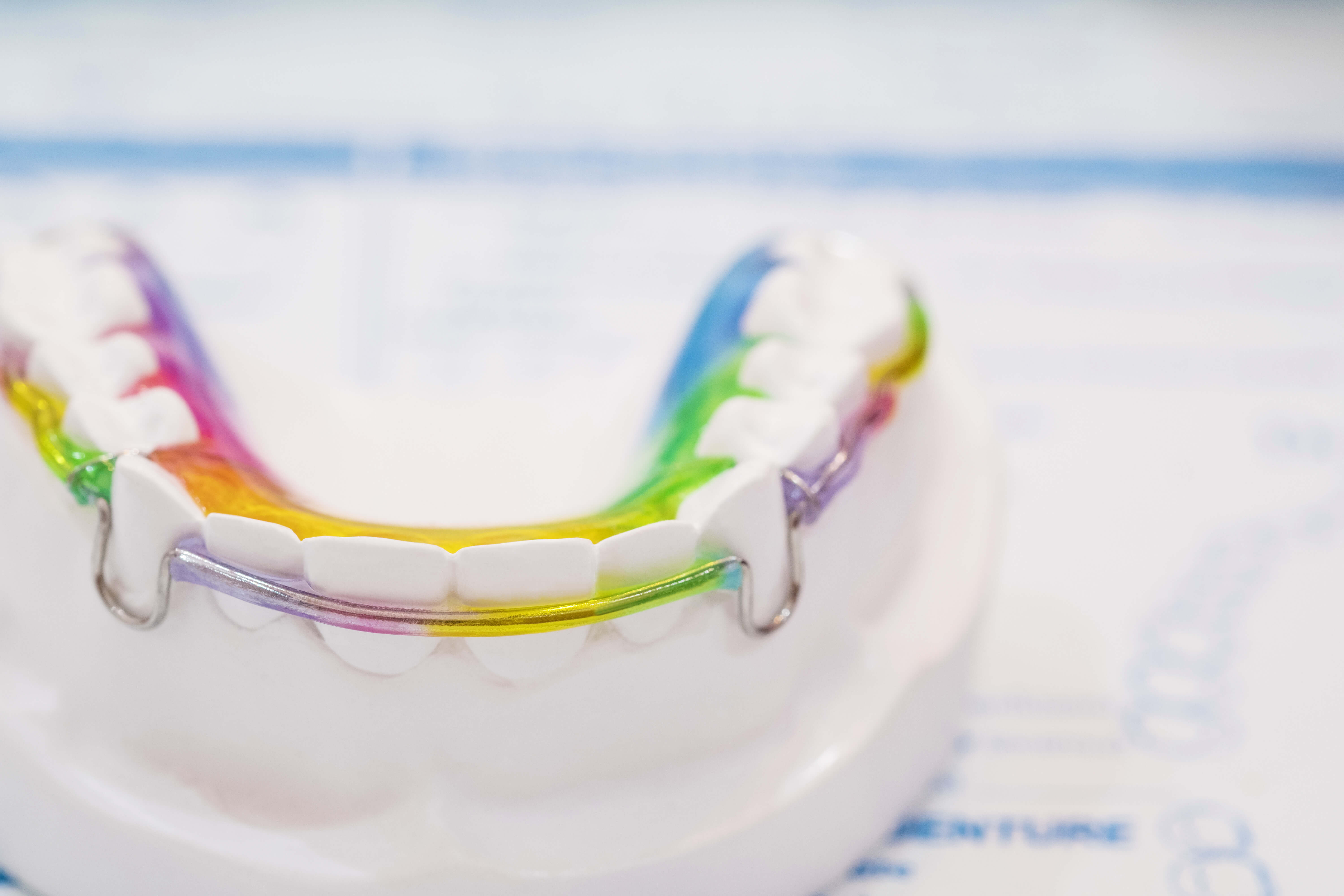 How long will I need to wear a retainer?
After your orthodontic treatment is complete, patients will need to wear their retainers all day, every day for a few months, or even up to a year. However, after the initial retention phase of all-day retainer use, most people will only need to wear their retainers three to five times a week at night.
Removable vs. Permanent Retainers
A removable retainer can be taken out of the mouth at any time. Some people prefer a removable retainer because you can take it out when you're eating or brushing, and they don't have to be worn during the day after the initial retention phase. Removable retainers make it easier to floss and may be a better option for upper teeth.
A permanent retainer is made of a durable metal wire glued to your teeth that is difficult to damage. One benefit is that you don't have to remember to put your retainer on, which makes keeping your teeth in place easier once your treatment is finished, and they are impossible to lose. Permanent retainers also have little or no effect on your speech; since they can't be seen, no one else knows it's there.
While there are many advantages to permanent retainers, there are some drawbacks. Brushing and flossing around permanent retainers require extra effort to prevent cavities and gum disease. Some people experience discomfort with the wire where it comes in contact with their tongue.
Dr. Bockow and her compassionate Bellevue and Seattle teams want to ensure that your orthodontic treatment is as successful as possible. We are happy to discuss your post-treatment retainer options to find what's right for you.
At Inspired Orthodontics we love caring for our patients! Please contact us to make an appoinment with our orthodontists in Seattle and Bellevue.
We offer our patients in Seattle braces, Seattle orthodontic expansion, Seattle Invisalign, Seattle sleep apnea treatment, and Seattle surgical orthodontic treatment. We offer our patients in Bellevue braces, Bellevue orthodontic expansion, Bellevue Invisalign, Bellevue sleep apnea treatment, and Bellevue surgical orthodontic treatment.